How to Prepare for The Postal Mailing Deadline for ACA Form 1095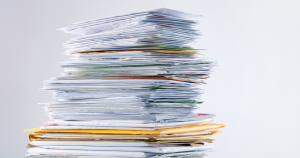 Applicable Large Employers (ALEs) and Third Party Administrators (TPAs) it's time to mail your employee 1095 Forms!
If you are required to file an Affordable Care Act return to report the health insurance coverage you offered and provided to your eligible employees, you probably already know you need to give an individual statement to your offer recipients, otherwise known as ACA Form 1095. The postal mailing deadline for ACA Form 1095 is tomorrow.
If meeting tomorrow's postal mailing deadline seems impossible, we can help. Instead of postal mailing ACA Form 1095 by January 31st, the IRS extended the postal mailing deadline to tomorrow, March 2nd.
Tomorrow, March 2nd is the Postal Mailing Deadline for ACA Form 1095
Don't panic yet if you are not ready for the postal mailing deadline tomorrow. Your recipient copy ACA 1095 Forms must be postmarked by tomorrow. That means you have today and most of tomorrow to prepare for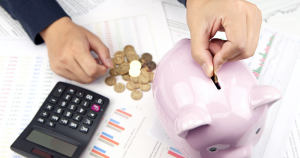 It is imperative that you postal mail your ACA 1095 Forms must be ready and filed by tomorrow, March 2, 2018, at 12:00 p.m. EST.
Of course, if you miss the ACA postal mailing deadline, ACAwise will still mail out your recipient ACA Form 1095. But be aware, this may incur a late-filing penalty from the IRS.
If you still need to file your ACA Form 1095 all you need to do is input your personnel and health coverage information details. Don't worry about the format of your information, however, you already have them we convert it quickly into our program.
We will generate your ACA codes necessary to e-file ACA forms and input the rest of the information to create each form of your return. Once you are ready to e-file ACA forms we will send you the data throughout internal audit for quality assurance. We will then notify you that you can review your forms before securely e-filing ACA forms directly with the IRS.
E-File ACA Form 1095 and 1094
So what are you waiting for? It is time to e-file ACA Forms!
Not only does ACAwise offer a full-service filing solution, but you will have a personal ACA expert on your side. Our product manager and team lead, Jarissel Morillo, works directly with both Applicable Large Employers (ALEs) and Third Party Administrators (TPAs) to provide ACA reporting & compliance assistance every step of the way. Jarissel is happy to answer any questions you have about e-filing ACA forms or our volume-based pricing proposal opportunities.