ACAwise Offers a Customized ACA Reporting Solution for Government Entities
Simple, secure ACA reporting.

|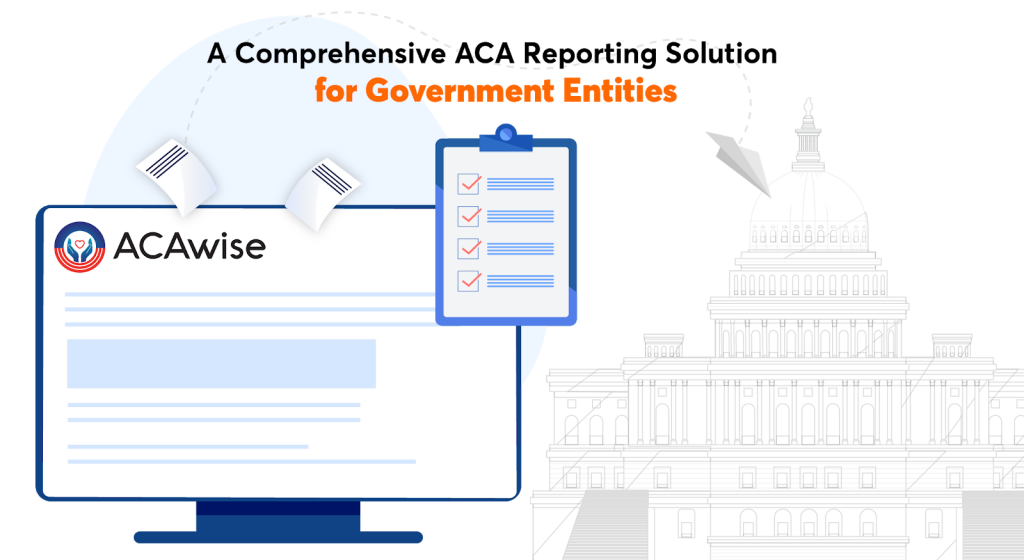 Here at ACAwise, we offer solutions for ACA reporting that are flexible, rather than "one size fits all". We work with organizations across a wide range of industries with specific filing needs, this has been a great study in creating a customizable application.

ACAwise works with applicable large employers (ALE) of all sizes, ranging from hundreds of employees to thousands. Some of these ALEs happen to be government entities. These organizations have unique needs when it comes to ACA reporting.

Check out how ACAwise creates a custom solution for these government entities.

Specific Needs met by Flexibility

A common misconception about government municipalities is that they are fairly small. These organizations range in size, but many employ thousands of workers. Therefore, these organizations need a complete solution for ACA reporting.

These large organizations contain many different departments and positions. An organization this size needs a fully automated solution to accurately maintain their ACA reporting documentation. That's where ACAwise comes in.
Here are a few of the unique situations for which ACAwise created specific tracking solutions:
Individuals with fully-insured coverage
Individuals using COBRA coverage
Rehires
Terminations
ICHRA
An End-to-End ACA Reporting Solution
The ACA reporting process is a mullet-faceted one, especially when you are dealing with a large and diverse workforce. With ACAwise, our team is with you through every part of the process to simplify and streamline each step.
From conveniently uploading your employee data to carrying out any corrections after filing ACA Forms 1095-B/C with the IRS and the States, it is truly an end-to-end solution.
Initially, ACAwise makes uploading your employee data as simple as possible. Our team accepts this data in many different file formats, including through custom programming and complete API integration options.
Once your data has been uploaded, it's time for the validation process. Our team ensures the integrity and consistency of your data using the following Data validations:
Once we have performed validations on your data, it is time to start generating your forms. We can even generate the ACA codes needed for Lines 14 and 16 of Forms 1095-C. For this service, please choose our ACA Elite package.

Upon the completion of your forms, with or without codes, you are able to access them through a support portal from your ACAwise account. You can then review and approve them either online or offline by downloading them in an Excel format. You can even give members of your team access to assist in the process.

Upon Approval, ACAwise will e-file ACA Forms with the IRS and the States.

Creating a Custom Timeline

ACA reporting for a large government entity is a heavy responsibility, but you can feel confident with the custom time-line that ACAwise creates for your organization. There will be time built in for all the crucial steps of the process such as data validations and Form review. Your team will have a clear understanding of when you will need to complete certain tasks and when our team will take over and complete the e-filing and postal mailing of your recipient copies. 

Are you interested in finding out more? Learn more about ACAwise services here.