ACAwise Distributes Your 1095 Recipient Copies Before the Deadline
We will print and postal mail your recipient copies for you!

|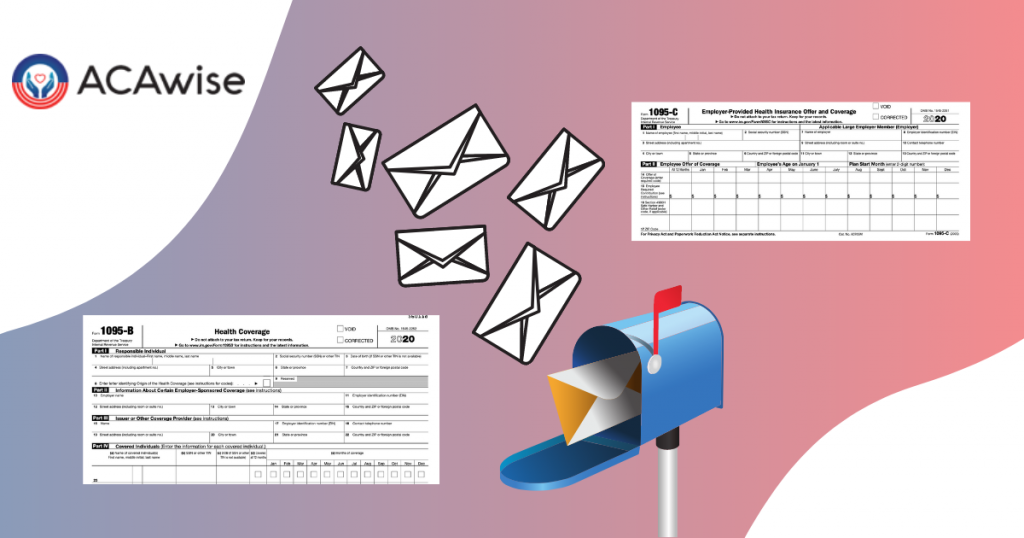 Whether you are a large professional employer organization filing on behalf of hundreds of clients or an applicable large employer filing for 50 employees, ACA reporting is a stressful process.
Completing each form without error and mailing every recipient copy to a valid address before the IRS deadlines may seem simple enough but as the deadlines approach, this can become an overwhelming task.

The deadline to distribute the 1095-B/C copies to your recipients is on March 02, 2021. If they fail to distribute the 1095 copies on time, the IRS will penalize for not meeting the Mandated ACA Reporting Requirements.

ACAwise is an application designed to take the stress and last-minute rush out of your ACA reporting, one of the ways we do this is by handling the distribution of your recipient copies.

A Print and Mail Solution

Skip the in-house printing and trips to the post office. ACAwise handles the printing and mailing of 1095 recipients copies for organizations of all sizes. Our team is equipped to handle high-volume printing and mailing.

To ensure that all of your recipient copies end up at the correct destination, ACAwise runs USPS address validations against your employees' addresses, confirming that each copy is being mailed to an address found in the USPS database. If any errors are found during validation, ACAwise notifies you of the errors and requests you to send the correct address.
Ready to get started with your ACA reporting? ACAwise is here to help you file successfully with the IRS and distribute your recipient copies before the deadline. Feel free to reach out to our team today for more information!

We are here to discuss your reporting needs and provide you with a free quote!