Today is the ACA Filing Deadline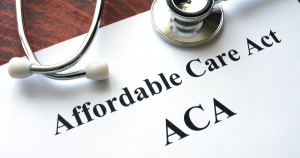 Today is the ACA filing deadline for recipient copies. All Applicable Large Employers and Third Party Administrators must mail their ACA information returns to eligible employees by today to remain compliant.
Still, Need to E-File ACA Forms?! We are Here to Help!
ACAwise is a full-service ACA filing solution helping ALE's and TPA's easily file ACA Form 1095 online. Choose the best full-service ACA reporting solution for Applicable Large Employer (ALEs) and Third Party Administrators (TPAs.) When you file with ACA wise, you are trusting the most experienced and knowledgeable IRS-authorized software in the industry.
6 Easy Steps for E-filing ACA Forms With ACAwise
Step 1: Create an ACAwise account
Step 2: Indicate whether you are an Applicable Large Employer (ALE) or Third-Party Administrator (TPA)
Step 3: Enter basic business details such as name, email address, etc
Step 4: One of our expert ACA team members will reach out to you, giving you instructions on how to upload the necessary data and information.
Step 5: Let ACAwise generate your necessary ACA codes. Before e-filing ACA forms we will send data through our internal audit for quality assurance.

Step 6: We will notify you when your forms are complete so you can review before securely e-filing ACA forms directly with the IRS.
It's that simple! What are you waiting for? E-file ACA Forms with ACAwise today.