Merry Christmas and Happy New Year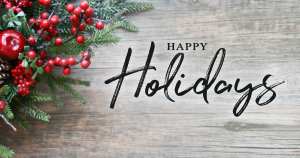 Today gives us all a chance to step back and review our accompaniments over the past year. We have achieved a lot in 2017, and we look forward to the growth 2018 will bring.
The holiday season is the perfect opportunity to thank all of our clients and partners that have worked with us this year. Thank you for your continued trust and support. We are proud to assist with all your ACA reporting and compliance needs, now and in the future. We rejoice in the fact we are a part of your future success.
–  Merry Christmas and Happy New Year  –
ACAWise