What's Going on in Idaho? Controversial Health Plans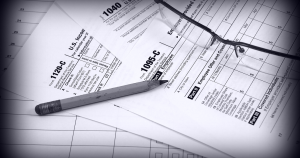 Idaho Obamacare

On February 13th, 2018, Blue Cross of Idaho officially filed five individual market plans that do not comply with laws set by the Affordable Care Act (ACA). This is following an executive order and press release by Governor C.L. "Butch" Otter of Idaho directing the Department of Insurance of Idaho to restore health insurance choice.
Executive Order 2018-02 the Section 1332 waiver directs the Idaho Department of Insurance to "seek creative options" that provide lower cost benefits and plans compared to current coverage. This order also directs the department to "approve options that follow all state-based requirements, even if not all PPACA requirements are met." The Idaho Department of Insurance has been directed to approve plans that meet the state requirements, but not the ACA requirements.
The new "Freedom Blue" plans offered by Blue Cross of Idaho do not comply with the ACA and insurers that offer these plans are at legal risk and are generating uncertainty. The Department of Health and Human Services (HHS) is expected to step in to enforce ACA consumer protection. They are required to do so under the Public Health Service Act, and federal regulations set down by the past administration.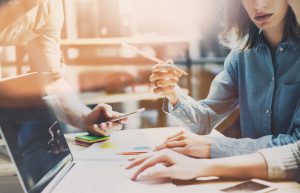 Charlene Maher, CEO of Blue Cross stated that, " The current marketplace is not affordable for middle-class families. Our new state-based plans are a response to Governor Otter's executive order, which begins to solve the issues that have kept middle-class Idahoans from buying health insurance. Our Freedom Blue plans bring more choices and lower prices to consumers."
However, the Section 1332 waiver used can only waive specific provisions of the Affordable Care Act, not the whole act itself. States under federal law cannot use Section 1332 to waive all protections regarding community rating or the ban on limits. States must also demonstrate that coverage is comprehensive and affordable. This would be more than challenging under Idaho's proposed plan. This means that Section 1332 is not a likely option for making this plan a reality.
2017 ACA Reporting Services
This latest development brings a whole new level of uncertainty to the Affordable Care Act, but your business must still prepare its ACA reporting for 2017.
ACAwise is an all-in-one ACA reporting service designed specifically for Applicable Large Employers and Third Party Administrators. When you file with ACAwise, you are trusting the most experienced and knowledgeable IRS-authorized software in the industry. Volume-based pricing combined with our US-based ACA experts provide you the best ACA reporting service available.
Flexible pricing is essential for any business, and we guarantee you are getting the best deal on the market today.