What Businesses Can Expect From the 2018 Obamacare Penalty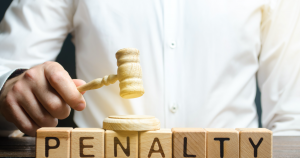 Following the repeal of the Individual Mandate President Donald Trump announced: "Obamacare is being repealed." However, this is not exactly correct, although some are worried about the repercussions of eliminating the Mandate the majority of regulations are still in full effect. So what can businesses expect from the 2018 Obamacare penalty?
What Businesses Can Expect From the 2018 Obamacare Penalty
Don't cancel your employee health insurance plans just yet. The tax bill eliminating the Individual Mandate and its coinciding penalty will not go into effect until 2019. Meaning those who forgo a healthcare plan for 2018 can face a penalty.
ACA Reporting Deadlines 2018:
March 2nd: Provide Forms 1095-B or 1095-C to Full-Time Employees
February 28th: IRS Paper FIling Deadline for Form 1095-B or 1095-C
March 31st: IRS E-filing Deadline for Form 1095-B or 1095-C
ACA Penalties 2018
While the American Health Care Act (AHCA) or Trumpcare is yet to pass through the legislature the 2018 Obamacare penalty is still fully enforced. All Applicable Large Employer and Third Party Administrators are still required to file ACA Form 1095 by the ACA filing deadline.
Failure to File/ Inaccurate Filing
Your business could potentially be penalized $260 – $520 per form if you fail to file a correct information return (1094 or 1095 Form), but this amount can not exceed $6 million in total.
Failure to E-file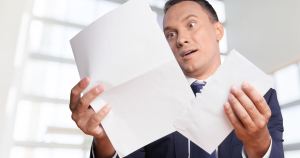 If your business paper files 250 or more forms, you are required to e-file. If you fail to do so, then you will incur a $260 per form penalty.
Failure to Meet 95%
If you do not offer coverage to a minimum of 95% of full-time employees, your business will face a fine of $2,260 ($188.33 per month) per full-time employees.
Failure to Offer Coverage
If your business fails to offer affordable health coverage, you will be fined $3,390 ($282.50 per month) per full-time employee.
Complete ACA Service
Choose the best ACA service available for Applicable Large Employers (ALEs) and Third Party Administrators (TPAs). ACAwise offer volume-based pricing and US-based support to provide employers with the best ACA reporting service available. Our flexible pricing guarantees you are getting the best deal on the market today!