University Healthcare Professor Weighs In On The ACA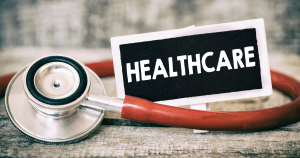 The longevity of the Affordable Care Act (ACA) has likely created a certain level of uncertainty in your organization over past year.
There have been several significant changes since its enactment and this year is no exception with tax reforms, continuing negotiations, and of course, the states suing over Obamacare.
Today Dr. Michael Matthews, Professor of Healthcare Management at 
Winthrop University
, weighs in on the Affordable Care with our ACA expert Jarissel on the 
BanditRoom
.
ACA Reporting Software for 1095 and 1094 Filing
Despite the uncertainty of the Affordable Care Act, all applicable employers must comply with ACA reporting requirement 2018. If your business is still seeking a reporting service, ACAwise provides a full-service solution with flexible volume-based pricing. Avoid impending ACA penalties 2018 by filing and providing Form 1095 by the March 2nd deadline.