How to Motivate and Manage Seasonal Employees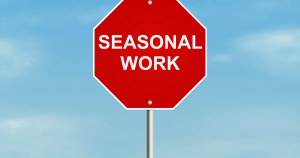 The countdown to summer has begun! As businesses across the nation prepare for the annual summer rush many will be adding a few more hands on deck to keep up with more customers. Seasonal employees are a great solution for the increase in demand, but they do come with their own set of challenges. Here is how to motivate and manage seasonal employees.
How to Motivate and Manage Seasonal Employees
Seasonal employees are typically younger individuals coming from a variety of backgrounds and skill levels, and they may require more training time than your year-round employees. But seasonal employees are key to achieving your business goals this season. Use this information to get your business, and your temporary hires set up for a successful summer season.
Recruiting Seasonal Staff
When it comes to hiring seasonal workers, it is important to start out on the right foot. When you start the recruiting process hire, the best seasonal employees. It may sound much easier said than done, but there is the simple secret you need to know: Hire early. Don't wait until the last-minute to hire your workers. Employers should start hiring for summer positions in May, and for the holiday season, you should start in early August.
Give your business the best chance of hiring the best candidates by posting job ads before the busy season. You will have access to a bigger pool of candidates and have the time to vet your potential hires properly. This will also give you ample time to schedule and train your seasonal employees.
Seasonal Staff Vs. Year-Round Employees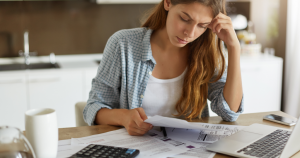 Even though your seasonal employees will only be with you a few months, it is crucial you treat them the same as normal employees. This includes fair scheduling. Don't schedule them only during the shifts your year-round employees don't want. Avoid commenting on their limited tenure with your business.
If you divide your team into "year-round" and "seasonal" employees, it will make it hard to work as a team. Recognize and praise all employees for their performance and give them opportunities to learn. It is a fact that happy employees are more productive and have better sales. While your seasonal employees might not be a part of your team long, they are still a vital part of your summer sales.
Seasonal Staff Training
The summer sales season is one of the busiest and stressful times of year for your business. You don't want a poorly trained employee to slow down your team. It is tempting to skimp on training and get your employee working as fast as possible, but taking the time to properly train them will save you from future problems and headaches.
Remember while your seasonal staff might not be there long your customers are. Your staff members leave lasting impressions on your customers long after the season is over.
Seasonal Staff Expectations
Be upfront about the length of your seasonal employee's tenure with your business. While some employees wish to have a more permanent position, others are happy with the temporary commitment. If a more long-term position is available, it can be a great motivator during the season.
Going forward, make a habit of agreeing on a number of weeks or an end date when offering the seasonal position.
The ACA and Seasonal Staff
The Affordable Care Act (ACA) requires all Applicable Large Employers (ALEs) and Third-Party Administrators (TPAs) to offer health insurance to full-time employees (30+ hours per week). However, there is an exception for seasonal staff. If your business includes 50 or more full-time equivalent employees for no more than 120 days and the staff in excess at the time are seasonal workers, so your business is not considered an ALE.
However, if you are considered an ALE, you will need to offer coverage to employees who work 30 or more hours. But if you have a waiting period before health benefits go into effect, they may no longer be with your business.
Start The Season Off Right
Seasonal staff can be a challenge for anyone. But with careful planning, hiring, and training you can get your team ready to tackle your summer sales season. If you are looking for a full-service ACA reporting and compliance software, ACAwise is your answer. We offer volume-based pricing, so you know you are getting the best deal possible.