How to Make Your Team Meeting More Engaging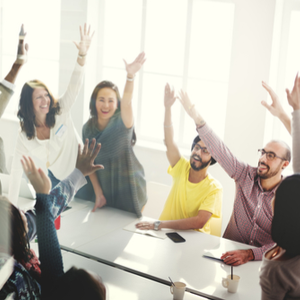 Human Resource team meetings are essential, but often the attendees are unengaged and unable to deliver any useful input. Team meetings are already notorious for being boring, and many of your employees frankly think of most of them as a waste of time.
So it is up to you to bring the spark to your meeting and keep your employees engaged. To help you get started, we are sharing how to can make your team meeting more engaging today.
How to Make Your Team Meeting More Engaging
1. Encourage Discussion
People tend to avoid disagreements and tension in meetings, so they avoid specific topics. However, this is an opportunity to spark a healthy discussion among colleagues. Get the critical issues on the table and encourage your employees to voice their opinions and concern.
2. Team Meeting Agenda
Before the meeting, ask your staff to bring a team meeting agenda with talking points. It is so easy for a team meeting to turn into a lecture instead of a productive and mutually beneficial discussion. Give your staff members an opportunity to contribute their points. The chance to contribute and participate will help to keep your employees engaged.
3. Standing Meeting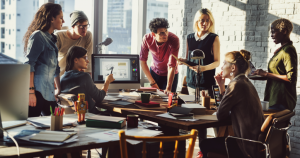 If your organization is anything like mine, my team and I are continually sitting during the day. So instead of sitting during your meeting try removing the chairs. It is a proven fact that attendees are more engaged and are more creative during
brainstorming sessions
while standing. Now if the meeting is longer than 15 minutes alternating between sitting and standing to keep the mojo flowing.
4. Visual Simulation
Add visual tools to your meetings, such as graphics, sticky notes (my favorite), or idea mapping. Visual tools add more, and they will help to drive the meeting points home. If this is an unusually long meeting, your attendees can look back at the visual aids to remind them of all the goals and plan accordingly.
5. Meeting Groups
Break your team into smaller groups for a more in-depth discussion of the topics and have them come back together. This will give more people a chance to talk and contribute. The more your employees get the chance to speak and add ideas the more engaged and involved they become.
Also, for shyer team members this is far more comfortable than contributing in front of a large group. Just because a staff member will not speak up in a larger group does not mean they do not have ideas that could help your business succeed.
We hope these tips will help you create more engagement in your team meetings. Try them out to find which ones work best for you and your business. What other strategies do you use in your team meetings? Let us know!