What the ACAwise Team is Grateful for this Year
We wish you a safe and happy Thanksgiving!

|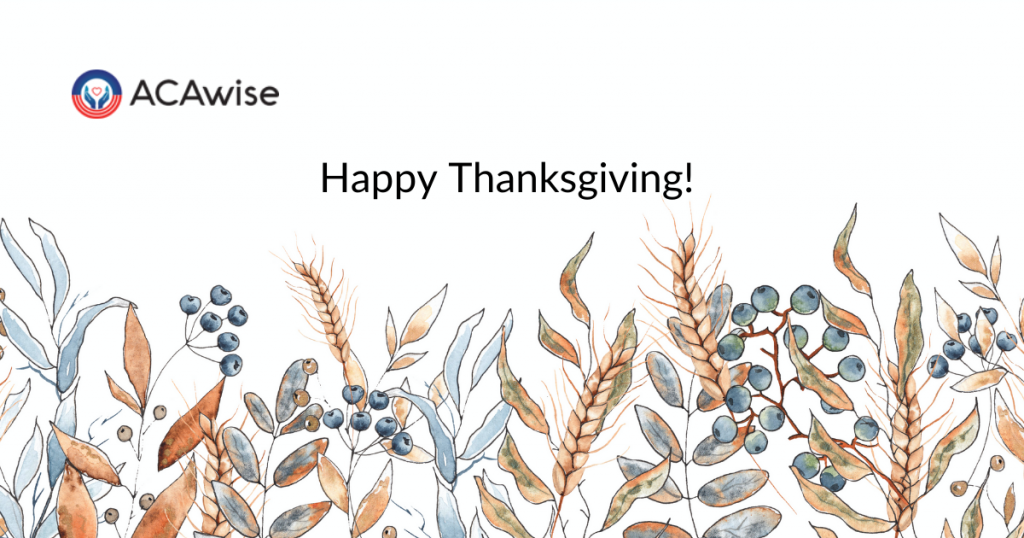 There is no need to sugarcoat it, 2020 has been a difficult year in many ways. Our priorities have shifted and we have faced adversities as a nation. However, there is still so much to be thankful for. As we prepare to celebrate Thanksgiving safely, our team has taken some time to reflect and count our blessings.

We want to give a heartfelt thank you to all of our clients and we look forward to the new year to come.

Serving Diverse Clients
Throughout the years as we have built our loyal clientbase, we have had the honor and opportunity to work with different businesses and organizations across the country. We also work with clients across a wide range of industries. From cities and counties to nonprofit organizations, to manufacturing companies, you name it, we've gotten a closer look!

Working as a Dynamic Team
We are proud to work together as a dynamic team! With such a variety of clients of different sizes and with differing needs, our team must be varied in skill sets and able to adapt. With a team as diverse as the clients we serve, we are able to keep our finger on the pulse of the ever-changing Affordable Care Act and the reporting requirements that affect your business' operations. From planning and development, to business development, to marketing our application, our team is always looking for ways to innovate.

Future Growth
At ACAwise, our team and leaders are always looking towards the future. While 2020 has been a long, trying year, we are as hopeful as ever. We plan to finish the year strong and help your organization do the same! We know that we can work together to create a better future for our company, our clients, and ourselves. With careful consideration, safety, and innovation in mind the future can be a bright one.
We sincerely wish you and your loved ones a safe and happy Thanksgiving!