Summer Vacation- How to Manage Your PTO Requests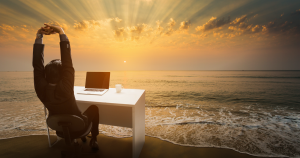 It is officially spring and summer is right around the corner! After months of winter coldness, your employees are gearing up for their long-awaited vacations. It is not surprising that paid time off (PTO) is a core benefit employees desire when looking for a position.
Summer Vacation- How to Manage Your PTO Requests
It is a fact; if your employees don't have a chance to recharge, they will mentally check out. And you know from experience what that means for your bottom line. However, that does not make it easier to juggle all of those vacation requests coming your way.
Set a Deadline For Vacation Requests
You need to set a specific cut off day for employees requesting vacation time. This will give you enough time to project employee absences and resolve any future conflicts. Some organizations require all employees to submit vacation requests early in the year and will allow you to plan accordingly.
Communicate PTO Policy
It is never a bad time to remind your employees of your businesses vacation, and PTO requests policy. Of course, this information should have been covered during the orientation process. Alas, most orientation processes can be overwhelming, so a quick refresher is always a good idea.
Make sure your employees understand when requests are due, how much time is allotted, and how date disputes are handled.
Vacation Request Policy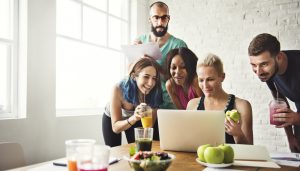 To not offend your employees you must be consistent and approach same date requests with fairness along with a policy and process for communicating requests. Additionally, this method and system must be well known and understood by your staff before vacation season.
However, even with all of this preparation, your managers must be brave enough to turn down vacation
requests
when the date requested disrupts daily business functionality.
Negotiate Peace
Even with clear PTO request policies and the confidence to refuse unreasonable requests you are not out of the woods yet. You will find employees up in arms against each other in personal disputes especially as summer gets closer.
To help encourage camaraderie among your employees, you will want to spend some time working on employee relations and company culture. Team building exercises are a great way to help employees understand each other, especially those who are very different from themselves.
Keep Everyone in The Loop
Avoid PTO request disputes by keeping everyone involved and in the loop. Confusion and misinformation can happen when requests were declined unfairly, or manager disagrees on the approval of another manager. One way to avoid this kind of dispute is by assigning a vacation approver that is first submitted to a manager of the department before receiving final approval.
Tread carefully, because this suggestion can turn ugly rather quickly. If vacation requests are not passed along and immediately addressed they can be misplaced, or worse, causing miserable employers.