It's Tax Day! Extend your Personal and Business Tax Deadline by Filing Forms 4868 and 7004.
Today is your last chance to file an IRS tax Extension!

|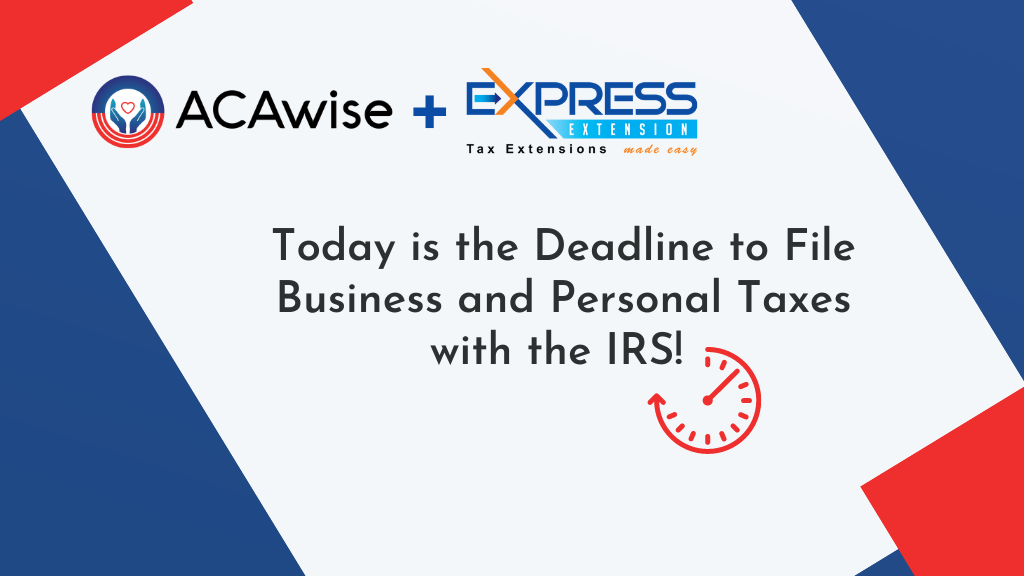 It's that day of the year when every hour is precious in terms of tax filing! Yes, it's 'Tax Day", and the deadline to file personal tax return 1040 is here.
Today is also the deadline to file C-Corporataion Tax Form 1120, Trusts and Estates Tax Form 1041, and certain other business tax returns.
The clock may be ticking, but there is still good news. If you're not able to file your tax returns by midnight today, you can request an extension today and push your deadline further to October 16, 2023.
Request an Extension for Personal Tax Filing
If you need more time to file your personal tax return 1040, the IRS requires you to file Form 4868 on or before the original deadline, which is tonight in this case.

Not a lot of information is required to file Form 4868. It's a fairly easy form that only requires your personal details such as Name, SSN, and Address. If you have any tax balance due to the IRS, you are required to provide this information in this extension form.
All you need to do is file Form 4868 with accurate information before midnight today. The extension is automatic, and you are not even required to provide any reason for requesting more time.
Request an Extension for Business Tax Filing
How Can I File an Extension?
If you need more time to file your LLC business tax returns, you are required to file Form 7004 before midnight today and get an automatic extension of up to 6 months.
Form 7004 also works in the same manner as Form 4868. Similar to personal tax extension Form 4868, this form also requires just the basic information about your business (Name, EIN, and Address), the tax form for which you are requesting an extension, the tax year followed by your business, and tax balance due (if any).
Note: It's important to be aware that neither of these extensions apply to your IRS tax payment.
Easy and Secure Tax Extensions from ExpressExtension!
Our sister product, ExpressExtension, offers a simple and secure solution for e-filing IRS Tax extensions!
ExpressExtension is an IRS-authorized, SOC 2-certified provider of IRS Tax extensions. Not only can you file easily and accurately, but with the highest level of data security.
You can file your extension forms in minutes and get instant updates on the IRS status of your extension forms
.Under the Express Guarantee, you will receive an automatic refund for your filing fee, if your Form 7004 or 4868 is rejected by the IRS as a duplicate return.