Is Tax Season a Nightmare for Your Business?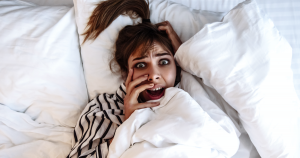 Even if you have an in-house accountant, tax season can be a nightmare for any business. When you're ready to outsource your tax compliance, you need to find a solution that makes quarterly business filings as easy as possible! TaxBandits is a full-service comprehensive solution for generating and e-filing quarterly and year-end tax forms in the most effective way possible. With their US-based customer support and an entire host of amazing features, you can say goodbye to tax season nightmares and hello to error-free IRS Form transmissions.
The deadline for W-2, Form 1099-MISC, and Form 941 is January 31st, 2018.
Is Tax Season a Nightmare for Your Business?
Experienced US-Based Support
Do quarterly 94x filings make you wake up in a cold sweat?! TaxBandits' US-based support team is here to walk your business through the filing process. Call the support team Monday through Friday from 9AM to 6PM ETS at (704)684-4751 or reach them via live chat. They are also available for 24/7 email support at [email protected]. (You know…for when the tax season nightmare awakens you from a deep sleep.)

Cloud-Based E-Filing
Easily complete your quarterly Form 941 employment tax filings with zero software downloads or monthly fees. Setup a free online tax filing account and access your data from any device. You can also edit your information and view filing statuses at anytime from anywhere. No credit card information is required to establish your account; you pay only when you are ready to transmit your forms to the IRS.
Safe and Secure IRS-Authorized
TaxBandits is an IRS-authorized e-filer, which means your sensitive business information is secure and all forms are directly transmitted the IRS.
Bulk Upload Data and Built-in Error Checks
Inputting multiple recipient details can be a tedious task when e-filing. Fortunately, when you e-file with TaxBandits you have the option to upload all of your recipient's information in an instant with the bulk upload and smart upload feature.
Whether you are an Applicable Large Business or Third Party Administrator, your information is securely stored from year-to-year. Rest easy knowing that all filings undergo an extensive instant error check to ensure error-free filing.
E-File Today With TaxBandits
We understand that this month you have a lot of employment tax returns to file, but TaxBandits can help make the process quick and easy. They offer all the IRS forms your business needs and include transmittal forms with a step-by-step guide minus the tedious IRS terminology.