How To Use Effective Listening Skills for Business Success
|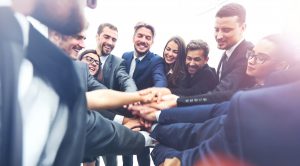 There are many factors that come into play while achieving business success. Early mornings. Late nights. Dedication. Sacrifice. Most successful businesses require each of these, along with listening skills to eliminate unnecessary barriers that may present themselves along the way. You'd actually be surprised at how much you learn just by using strong listening skills! Today, we will learn how to use effective listening skills for business success.
How To Use Effective Listening Skills for Business Success
Listen to Your Business Partners
Most successful businesses have found that it is difficult to grow a business if proper communication skills are not used–especially when communicating with colleagues. Having good communication and listening skills help to compress the learning curve as a business executive.
Instead of learning things the hard way, take advantage of the advice shared by those that have experienced the highs and lows of business leadership. Listen to people in your network and always remain teachable. Any insight you can glean from your circle is worthwhile!
Effective Listening Helps When Dealing with Clients
"The customer [client] is always right"

We know, you have heard this line thousands of times. Although this is a cliché, there is much truth to the statement. When conversing with clients, use strong listening skills to gain a better understanding of their wants and what they enjoy (or dislike) about your company.
There are plenty of positive ways of communication that can lead to a healthy discussion with your clientele. Jot down a few questions that trigger great dialogue –– the more you find out, the better you can grow your company.
Effective Listening To Your Employees
It's no secret that workplace morale improves when people feel heard. Make an effort to engage with your employees, even when they don't have a problem. Set the standard for workplace communication skills by being receptive. If you can, try to enact an open-door policy during some hours of the day, or by letting your employees know the best times of the day to email you if they need an immediate reply. Effective listening starts with simply being there to talk to.
The next step after being there when your employees bring their problems to you is to demonstrate concern. Even if their problem is minor in your scheme of things, it is a big deal to your employee if they have bothered to come to you. Remember to nod and maintain eye contact during the exchange, and make sure your employee leaves the meeting feeling like you have a grasp on what was bothering them.
Never Forget To Listen to Yourself
Your arsenal of listening skills should include listening to yourself. You know that inner voice that you hear sometimes and tend to avoid? Start listening to it! Trust your personal judgment in certain situations but most importantly, when your body tells you to slow down, do so.
It is very easy to become immersed in their work, which leads to over-exhaustion and burnout. This can be avoided by engaging in activities that are beneficial to your health and peace of mind. Schedule "down-time" and do enjoyable things with your family and friends. Eat well and get rest.
Your company needs you, so always make yourself a priority!
How Most Successful Businesses Use Effective Listening
The use of effective listening and positive communication will help you on the path to business success. Here are some final takeaways that you can benefit from for years to come: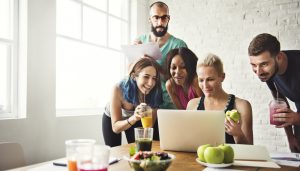 Build a Strong Network of Most Successful Businesses
Listen to Your Support System
Have an Open-Door Policy With Employees
Initiate Dialogue With Your Customers
Listen To & Trust Your Gut Instinct
Make Yourself a Priority
Now that you have a better understanding of how to use effective listening skills for business success, what about tax preparation?––more specifically, ACA reporting. ACAwise provides full-service ACA reporting designed especially to get your 1094 and 1095 forms where they need to go with time to spare. Schedule an appointment with one of our account managers today!