How To Make The Most Out of an Employee Exit Interview
|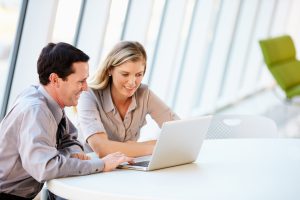 Losing a good employee, regardless of the circumstances, is never easy. You feel blindsided, caught off-guard, and confused. You're juggling all of these feelings while trying to determine what could possibly cause them to quit. Conducting an employee exit interview can alleviate some of the confusion. While you may have received a resignation letter from the employee, most employees are hesitant to be transparent about why they have decided to leave the company. However, once an employee has left a company they feel more comfortable sharing insight on their experience now that they have less to lose.
We have gathered some information on how to make the most out of an employee exit interview and hope these resources can benefit you for years to come.
How To Make The Most Out of an Employee Exit Interview
Employee exit interviews can be very beneficial to a company and its management team if conducted and utilized properly. If you have never conducted an exit interview, follow these steps to effectively complete the process.
Scheduling an Exit Interview
1) Have the employee's supervisor notify the HR department of the resignation. The supervisor should encourage the employee to complete a questionnaire and schedule a time for their exit interview. Relay this information in a kind way, so the employee feels comfortable and heard during the interview process.
2) The HR manager should then provide the employee with the questionnaire and confirm the exit interview. The responses to these questions will be discussed during the interview and should be confidentially placed in a department file.
Once an employee submits their resignation, they are only responsible for completing the questionnaire and conferring with the HR department a preferred time for the exit interview.
Exit Interview Tips for Success
Exit interviews can be conducted in a number of ways. Whether it is through a questionnaire, phone call, or traditional meeting, choose the interview style that would work best for the termed employee and your business. Here a few options to consider:
1) Give the employee room to expand. Exit interviews are less about having answers to every question and more about having quality information to work with. If during the interview the exiting employee has a lot to say about a particular question, allow them to spend a moment until they feel they have explained themselves fully.
2) Call the employee a few days after they exit to learn more about their experience. Phone calls tend to be less intimidating or confrontational due to the termed employee being in their own space.
3) Make the conversation POSITIVE! Ensure the employee that the information shared is confidential and will not be given to their manager.
What To Do After The Interview
Once you have conducted your employee exit interview, review the responses and look for any trends or patterns regarding the business, and compare this exit interviews with others if you can. Take note of what the employee enjoyed and disliked about the company as well as its strengths and weaknesses from their perspective. This process will help you gain a better understanding of the employees' experience along with great insight on necessary improvements.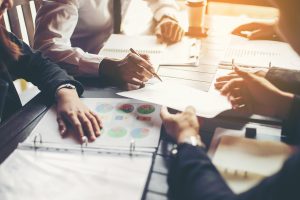 While we cannot administer the employee exit interview for you, we can help with another facet of taking care of your employees: your ACA reporting. ACAwise provides full-service ACA reporting designed to help you with efficient 1094 and 1095 distribution. To learn more about ACAwise, schedule an appointment today!