How to Handle Employee Holiday Requests in Style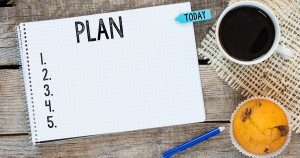 Let's be honest managing holiday requests can be a thorn in HR's side. However, with a little preparation, you will be rewarded with happier employees and fewer disruptions to your team. Learn how to handle employee holiday requests in style before it is too late.
How to Handle Employee Holiday Requests in Style
Communicating Annual Leave
One of the most common problems with annual leave is finding out how many days your employees are entitled to. This luckily is easy enough. If an employee is salary or works full time, they are entitled to a minimum of 5.6 weeks paid leave.
However, this is not the biggest issue with annual leave. HR will find in many cases that their employees feel their annual leave is unfair.
Some of these reasons may include:
Tips and Advice for HR Entitlements:
1. Attractive Holiday Plans
Company-wise your entitlement plans need to be attractive to your employees. For a bare minimum the company must comply with laws and regulations but by offering extras will go a long way with the happiness of your employees. Consider offering public or bank holidays as extras instead of including them with employee entitlements.
2. Fair Treatment of All
Another way to avoid disgruntled employees is to award entitlement fairly. Everyone should be treated the same, and there should be no favoritism involved when it comes to annual leave. Granting additional benefits to a select group of employees will only lead to disruptions within your team.
Consider increasing entitlement across the board as an alternative that will encourage loyalty among your employees.
3. Increase Understanding
This point can not be stressed enough. Make sure your holiday pay and entitlement program is clearly understood by all of your employees and easily accessed. The worst thing you can do is appear to be hiding something.
The holiday season can be hectic for everyone especially those in human resources, but when you prepare you can keep your employees focused and productive. Try using this helpful tips and suggestions to help avoid any disruptions within your workforce. Please comment, like, and share this informative blog for those who understand the pains of HR holiday management.