How To Easily Meet ACA Reporting Deadlines 2019
|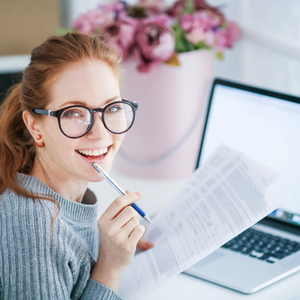 Insurers, self-insuring employers, large employers, and other coverage providers are required to e-file Form 1095-B and Form 1095-C by April 1, 2019.
With tax season in full effect, it is important for ALEs and TPAs to have a complete ACA year-end reporting and e-filing solution in place.
ACAwise understands that meeting ACA reporting 2019 can be a challenge for even the most experienced company. For this reason, we have provided a few convenient ways on how to easily meet ACA reporting deadlines 2019.
How To Easily Meet ACA Reporting Deadlines 2019
Get rid of the stress of filing your ACA Forms. Our full-service e-filing solution generates your required 1095/1094 Forms and even e-files it with the IRS. If you need to make corrections, you can always review your forms before they get transmitted to the IRS.
The experience of full-service e-filing is a breeze and only include a few steps that you have to complete–we do the rest:
Sign Up/Sign In
Add Employer
Import Health Benefits Data
Sit Back & Relax
We Generate Your Forms
E-File, Print & Mail Copies
ACA's Crosswalk feature autogenerates all the line 14 and line 16 codes of your 1095-C Forms for you based on the health benefits data you provide, which eases the burden placed on high-volume filers. After that, all you need to do is review your forms and we'll send them straight to the IRS.
Here's how you can e-file Form 1095-C using the ACAwise software:
Sign Up/Sign In
Add Employer
Import Health Benefits Data
Generate Required Codes for Form 1095-C
Review & E-File
Print & Mail Recipient Copies
The choice is yours! When preparing to file with ACAwise, you can either upload your health benefits data and generate the required XML or import the XML file and e-file it directly to the IRS through our ACA software.
Simply follow these steps to handle your ACA XML:
Sign Up/Sign In
Add Employer
Import Health Benefits Data
Review Summary
Generate ACA XML
Upload to IRS UI Channel


The ACA Reporting Solution Built Just For You
Easily meet ACA reporting deadlines 2019 with an ACA reporting solution created just for ALEs and TPAs. Our e-filing process allows both ALEs and TPAs to experience the difference that comprehensive data capture and detailed status reports can make.
Create an account today and meet the upcoming April 1st, 2019 deadline for e-filing Form 1095/1094!