How to Avoid Feeling Burned Out at Work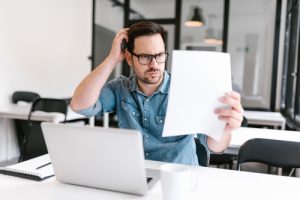 Have you ever felt overwhelmed at work?
Intense pressure
from your coworkers and/or boss? Feels like no one cares or acknowledges how hard you work? Chances are you have, and I understand where you are coming from because I have been there too. However, when you are going through it, you will feel very alone with this issue. Most people who
experience burnout
often don't notice until it is too late. Most will go to great lengths to put on a brave face and remain silent. This is, unfortunately, one reason that by the time it is noticed it has developed into a critical problem. Here is how to
avoid feeling burned out
at work and what to look for in others.
How to Avoid Feeling Burned Out at Work
There are more than a few causes for burnout but here are the top three reasons:
Political Climate

There is no denying that an unstable political climate can raise your stress levels. You find yourself worrying about how new government changes will not only affect the economy but your position at work or benefits.

Social Overwhelm

On top of your work and family interactions, you are connected to people all around the world 24/7. This bombardment of information can cause stress and anxiety in your life. Especially if there is an unstable economy or government.

Understaffing

This is simply doing more with fewer resources whether it is staff, equipment, or resources. When an organization scales back its workforce, your team's workload will increase at a staggering rate. This leaves your team feeling powerless and undervalued.
Address The Issues Head on
Once you begin to understand the sources of your stress, immediately take action to limit your intake of negativity. If it is a particular individual or the political climate you need to be aware of the situation. Small doses are fine but know when you need to stay aware and be around people of stories with positive energy.
Create a boundary between you and the source of your stress. You would be surprised how many complain about
social media or other sources
of stress but never create a barrier. Boundaries are there to help yourself be more comfortable and protect yourself.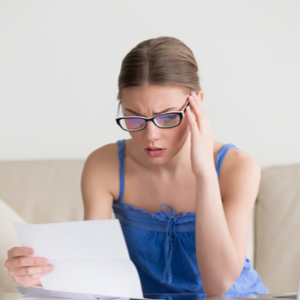 Be open and honest with your higher-ups. It is likely that those in your office are feeling the same way about the
lack of resources
so a conversation will not be a surprise. Your first step to approaching this situation is to be open and honest. Don't beat around the bush talking about the weather, simply cut to the heart of your concerns and where you are coming from. If you also come with suggestions, it will make solving the problem more manageable. If your boss does not take your concerns seriously or actively dismisses your concerns it might be time to consider other
employment opportunities
. No position is worth sacrificing your mental and emotional health.
The Take-Away
Find a company that will value the feeling of its employees and actively tries to prevent burnout. If you are currently looking for a position, be upfront with your interviewer and ask about the turnover, workload, pace, and how issues are handled. You will never get an entirely accurate picture of what you're getting into, but you will be able to pick up some critical clues to guide your decision.