DOJ Warns Of Health Insurance Chaos Without Obamacare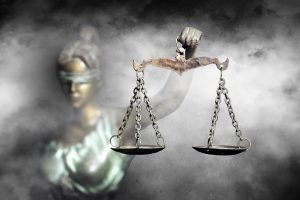 Last week, Texas vs. The United States, the court case centered around the constitutionality of the Affordable Care Act, hit the courtroom. The first thing to be decided during the litigation of Texas vs. The United States is whether or not the Affordable Care Act should be put on hold the entirety of this legal battle. According to BenefitsPro, on Wednesday the federal government warned that such an immediate and nationwide halt of Obamacare could trigger "chaos" when it comes to the insurance market.
Health Insurance Chaos Without Obamacare?
The state of Texas and the attorneys general representing the interests of the GOP have requested that the Affordable Care Act be blocked as soon as possible, while the Justice Department wants to postpone the effect of that court order until after Jan. 1, around the time the provision penalizing people for not having health insurance is phased out.
The Merits of Insurance Market Stasis
Leaving the Affordable Care Act intact through the end of 2018 does not sit well with GOP plaintiffs, who believe that people will want to make insurance decisions during the coming fall open-enrollment periods. The Democrats litigating on behalf of Obamacare say that the law has too many factors at play in the insurance market, Medicare, and Medicaid to be disbanded now.
Impending Health Insurance Chaos
The federal government announced in June that it did not plan to defend Obamacare, but that doesn't mean that there are not some benefits to keeping the law around a little longer. On Wednesday, Deputy Assistant Attorney General Brett Shumate told Texas vs. United States' presiding U.S. District Judge Reed O'Connor that blocking Obamacare before January would "cause chaos in the insurance market."
The Future Of The Health Insurance Market
Politico reports that Judge O'Connor noted Wednesday that in upholding the constitutionality of Obamacare, Supreme Court justices often assumed that the individual mandate and the insurance protections of Obamacare were inseparable. With the individual mandate gone, there is no guarantee that the Affordable Care Act will be upheld again.
Until there's a ruling, ACA reporting should still be a going concern. If you need someone to handle your 1094 and 1095s, look no further than ACAwise. ACAwise provides full-service ACA reporting designed especially to get your 1094 and 1095 forms where they need to go with time to spare. Schedule an appointment with one of our account managers today.